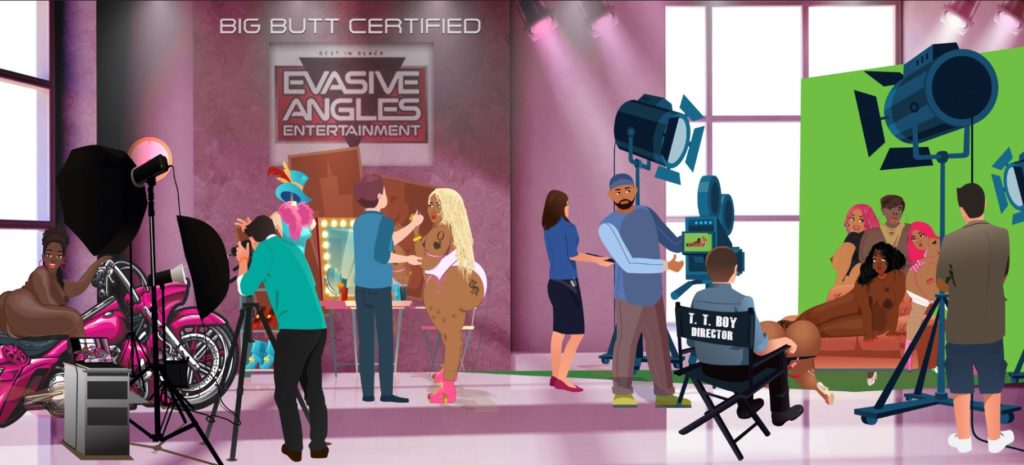 Evasive Angles is a world-renowned adult production company founded by Hall of Fame porn star T.T. Boy. Since 1996 Evasive Angles have pioneered the most exclusive hardcore interracial and ethnic porn the industry has seen. The main reason why T.T.Boy started his company was due to the lack of Black women in film, and his love for them! He made it a point to make sure Evasive Angles' movies featured Black men and Black women with one another; as well as them with men and women of varying races and ethnicities. One of the first series produced by Evasive Angles was the long running Black Street Hookers series; which became a main staple of ebony porn in the late 90s. T.T.Boy also quickly noted that there weren't any new Latin women in film; so due to this shortage he created the popular Hot Latin Pussy series. Throughout the years T.T.Boy creatively came out with series that had many rap artists and celebrities talking about them, and copycat porn companies trying to produce the same content. Some popular series are: Orgy World, Brown n Round, Big Black Wet Butt Orgy, Oriental Orgy World, and Big Bubble Butt Brazilian Orgy. Not only did Evasive Angles push out much desired flicks, T.T.Boy allowed for many platinum recording artists to make custom tracks and perform alongside Evasive Angles starlets in music videos; such as Big Phat Apple Bottom Bootys. The creativity never stopped, and Evasive Angles revolutionized the kink factor in the adult business with titles such as: Horny Black Mothers and Daughters, I Fucked You and Yo Mama, Horny Brazilian Mothers and Daughters, I Fucked My Step Brother, and many more wild flicks. Evasive Angles produced high quality fun flicks for over 20 years, and became beloved throughout the world with over 1600 titles!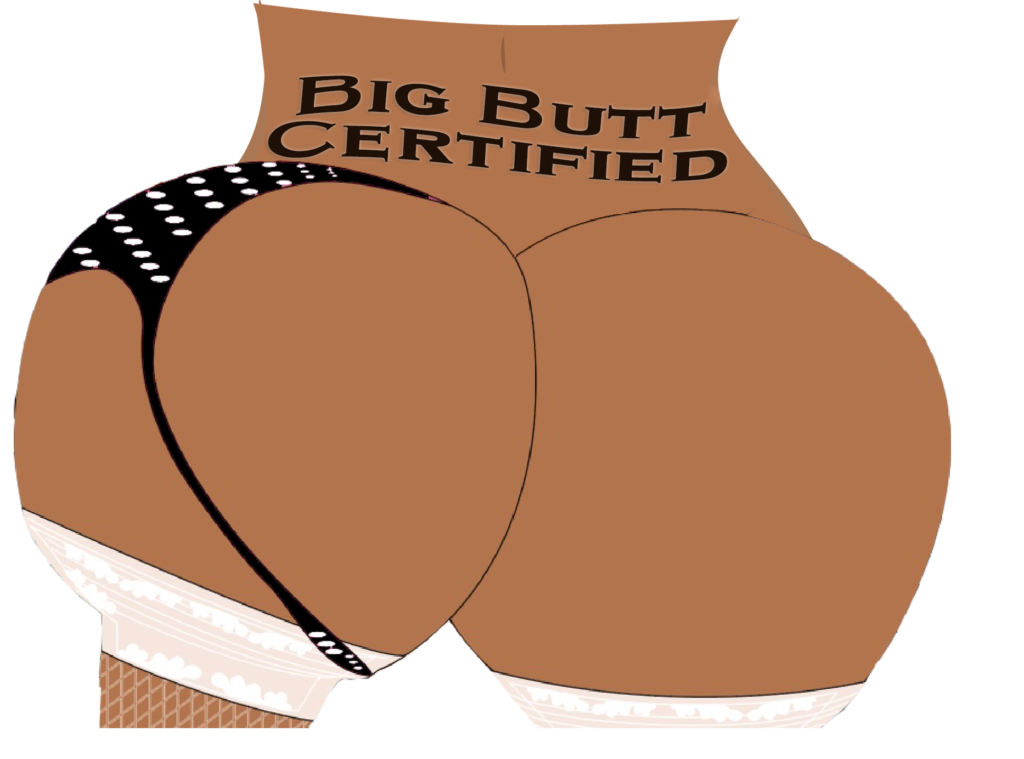 Now Evasive Angles will bring you the most fun you've ever felt from NTFS with original masterpieces from the creativity of your favorite porn company!
Evasive Angles NFTS consists of digital collectibles of various rarities living on the Ethereum blockchain. 
Each Evasive Angles NFT is unique and is created from still photography and or digital art. Evasive NFTS are categorized as classic, individual or game piece NFTS. There are a variety of traits in which you will see differences amongst: characters, scenes, locations, genres, sexual acts, sexual positions, etc. There will be some 1/1 NFTS, and some multi edition NFTS. All Evasive Angles NFTS are desirable, but some will be rarer than others.
Ownership of the underlying artwork
Free or discounted access to the membership site for holders
Curated pre-sale and mint pass for high potential collections
We will be rolling out exclusive content/resources, discounts, event access, merchandise, raffles, etc for holders only
Access to the future Evasive Angles Metaverse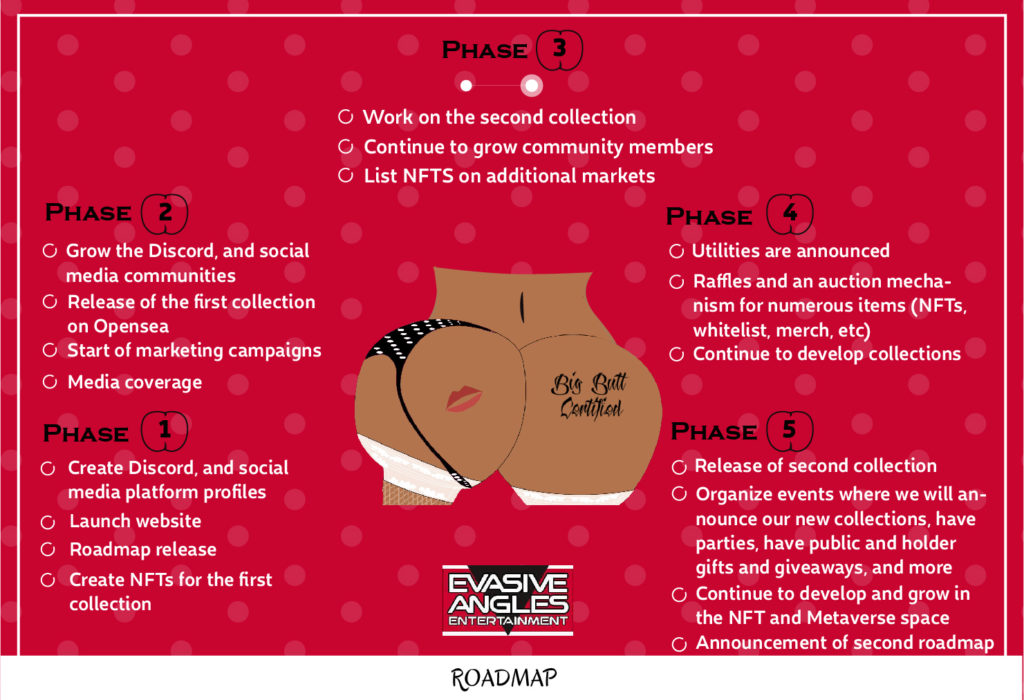 T.T. BOY – From Los Angeles, CA
Founder, Actor, Director, Producer, Distributor, Creator and NFT Digital Artist
TTBOY started his journey into the adult business in 1989 as a performer/actor at the age of 21. The porn business lacked young, strong, physically fit males who could do the job professionally. TT quickly excelled with the ability to perform in up to 4 scenes a day, 25 days a month without ever having an erection problem; Viagra was not invented yet. TTBOY's ability became legendary throughout the business, and he received many awards from every organization, and even featured in magazines like THE NEW YORKER. The summer of 1996 TT was offered a partnership ownership with Devils Film, and that began a different journey for the young TTBOY. Directing, producing, and creating was second nature to the imaginative TT; as he slowly traded his love of all day sex for the business world. By 2016 TT had pioneered Black and Latin porn, created wild fun ideas on film, onto a giant library of 6000 scenes.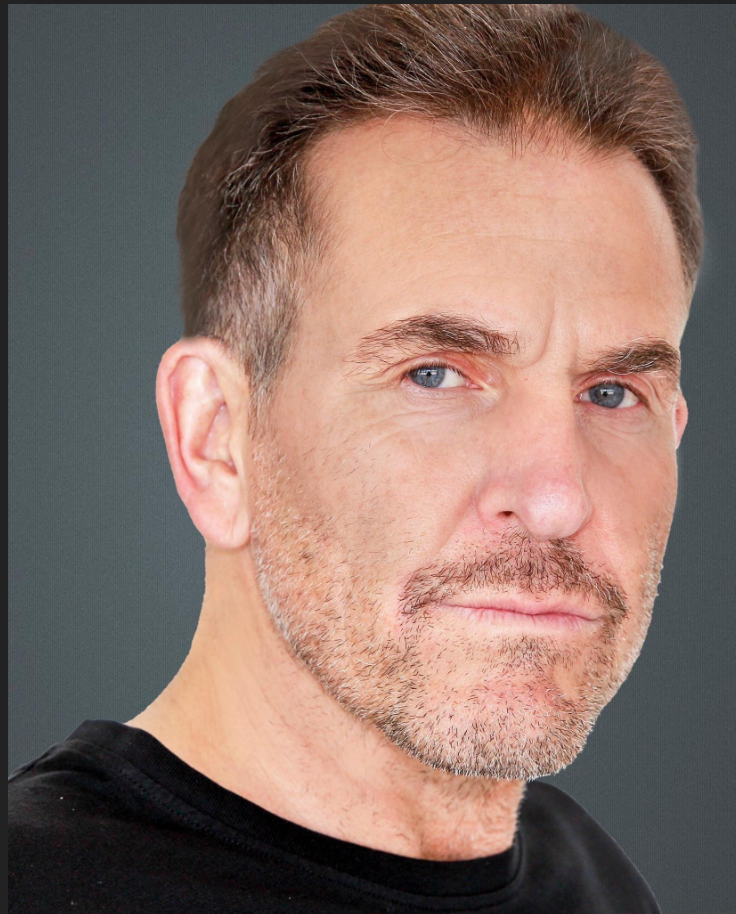 SCOTT L – From Los Angeles, CA
Scott has a mainstream Hollywood background; he developed new marketing strategies to retain and improve more film sales with graphic design. Scott has been working in the adult industry for over 10 years, and with Hollywood combined Scott has over 30 years of experience. Scott is excited to be part of the Evasive Angles NFTs and the new Meta universe!
JOSE D – From Los Angeles, CA
Jose has a background in art, drawing, and tattoos. His extraordinary skills shine through in his animated/cartoon images! With 15 years in graphic design his original and creative work is ground breaking.
Arabia E – From West Hills, CA
Arabia's skill in technology, social media and business development will be the engine that keeps the wheels in motion. Her skills in seeing new trends makes her valuable for the Evasive Angles meta universe.